Description
"Perhaps one reason we are fascinated by cats is because such a small animal can contain so much independence, dignity, and freedom of spirit."
– Lloyd Alexander
Delve into the world of all things feline in this anthology of tales of whimsy, courage, and wonder.
All proceeds will go to Tenth Life Cat Rescue, a wonderful shelter that saves stray cats and kittens in the St. Louis area, prioritizing those with special needs.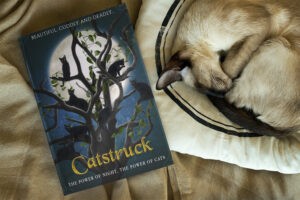 Now available in audiobook, ebook, paperback, and hardbound.